F**k 2016! From the deaths of multiple beloved artists to Brexit and Trump, this year has been full of heartache and disappointment. Thankfully, one field in which 2016 has delivered in spades has been great new music. This is a list of my 50 favourite albums released this year, all of which have helped me combat the extreme melancholic cloud that has been hanging over all our heads for the last 12 months.
Disclaimer: There is one high profile album that I thoroughly enjoyed which will not feature on this list – David Bowie's Blackstar. I have decided to omit the album because, while I enjoyed it from a purely musical perspective, I did not have enough knowledge or experience of Bowie and his work to interpret or comment on it in an authentic way, and therefore didn't feel comfortable making a value judgement on it.
That aside, this list was a very difficult one to compile as there were so many albums that I absolutely loved this year. If, by any chance, you're still left wanting by the time you've finished reading this list, then you may wish to visit the 'Top Albums' page, on which is a list of all the albums that I enjoyed in 2016.
50 – Bottomless Pit by Death Grips
49 – Floa by Mammal Hands
48 – Undercurrent by Sarah Jarosz
47- One by Tim Garland
46 – Young In All the Wrong Ways by Sara Watkins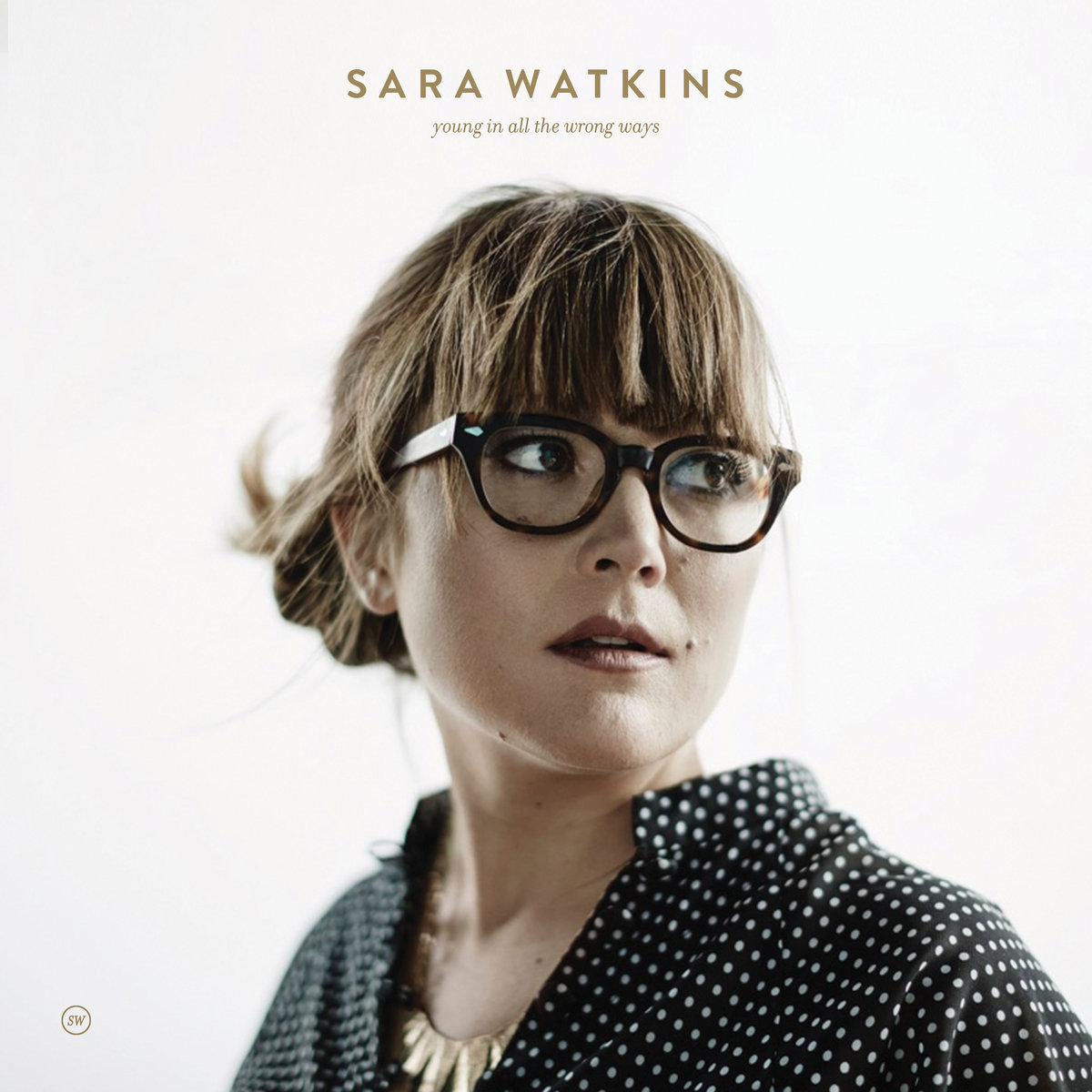 45 – We Got It From Here… Thank You 4 Your Service by A Tribe Called Quest
44 – Laika by Turnip King
43 – Beyond the Fleeting Gales by Crying
42 – It's Hard by The Bad Plus
41 – Lighthouse by David Crosby
40 – Wolf Valley by Eyolf Dale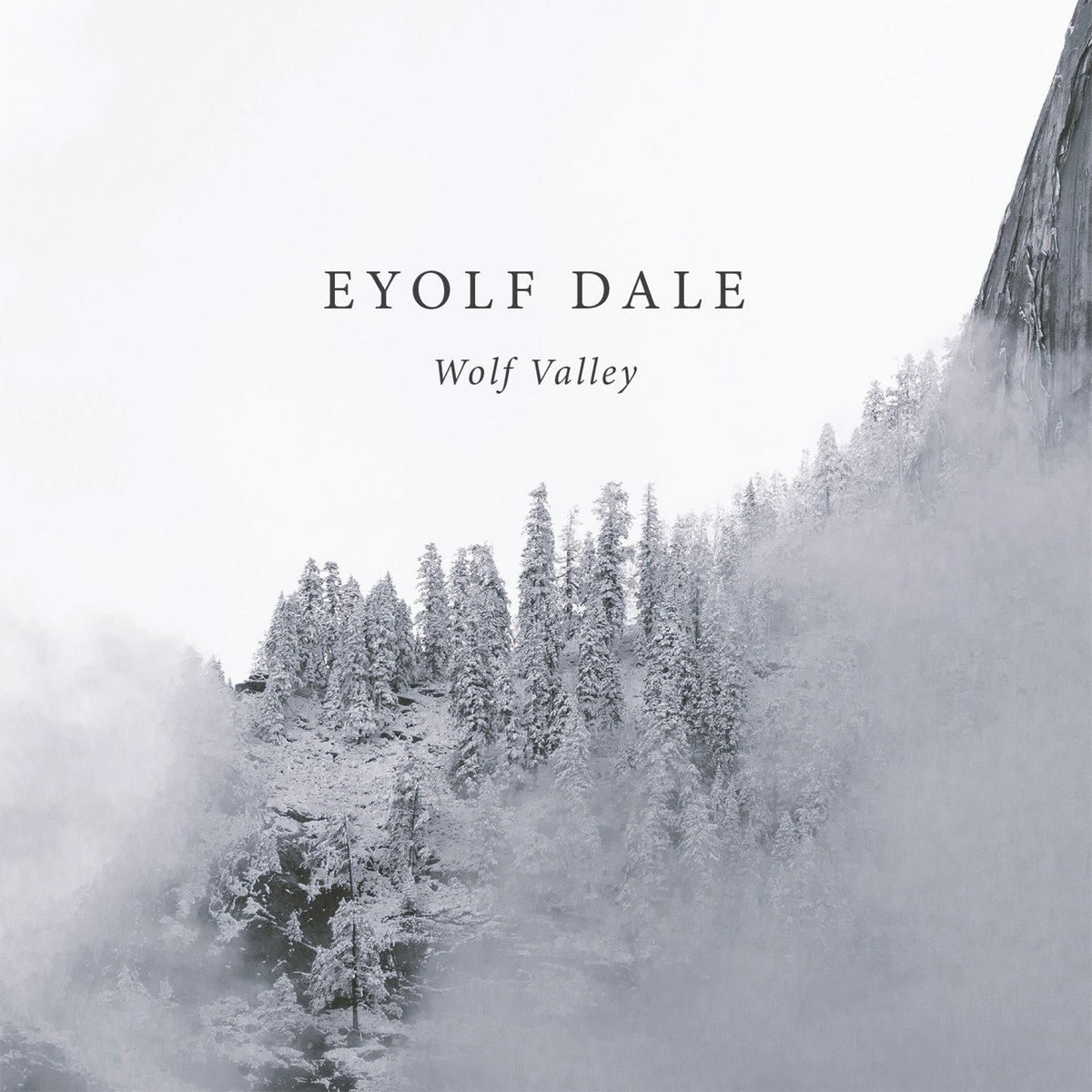 39 – House of Waters by House of Waters
38 – Hearts Broken, Heads Turned by Jarlath Henderson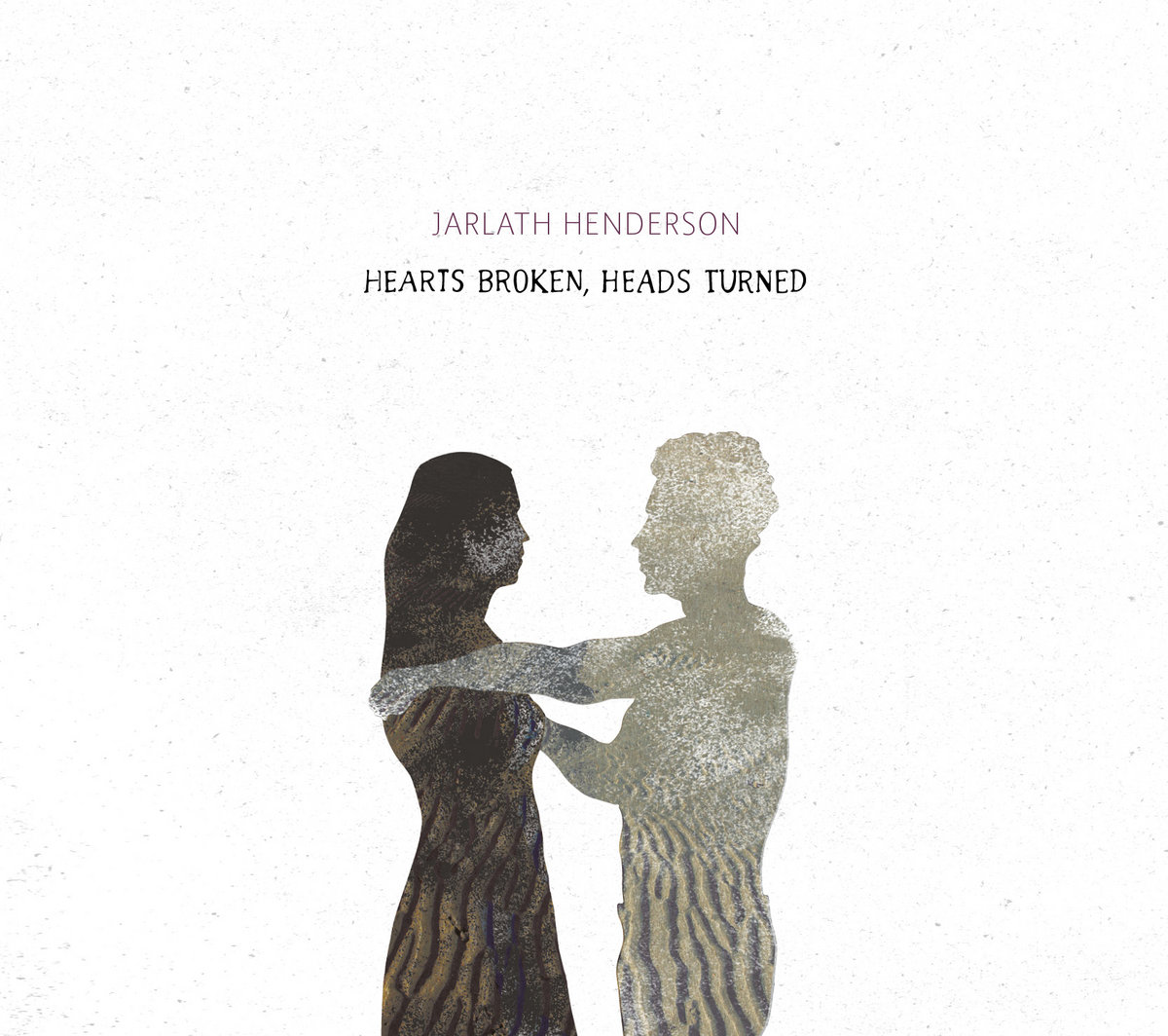 37 – The Peace and Truce of Future of the Left by Future of the Left
36 – The Odd Tape by Oddisee
35 – "Awaken, My Love!" by Childish Gambino
34 – WORRY. by Jeff Rosenstock
33 – LEMONADE by Beyoncé
32 – Red Sky by Moon Hooch
31 – Black America Again by Common
30 – Nearness by Joshua Redman and Brad Mehldau
29 – Good Times Will Come Again by Megson
28 – The Magic by Deerhoof
27 – The Randy Newman Songbook, Vol. 3 by Randy Newman
26 – untitled unmastered by Kendrick Lamar
25 – Atrocity Exhibition by Danny Brown
24 – Paradise by The Wood Brothers
23 – Blonde by Frank Ocean
22 – Together, As One by Dinosaur
21 – Spacebound Apes by The Neil Cowley Trio
20 – IV by BADBADNOTGOOD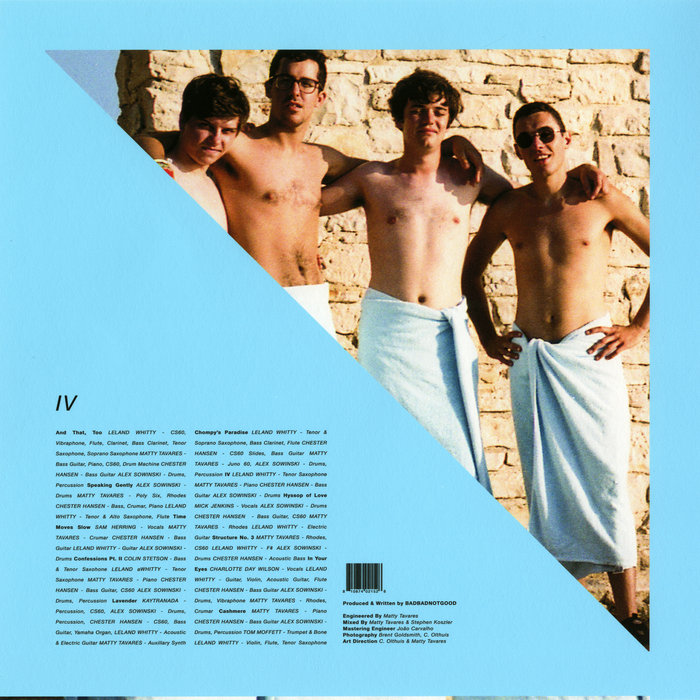 19 – The Dreaming Room by Laura Mvula
18 – Aftersun by Bill Laurance
17 – A Moon Shaped Pool by Radiohead
16 – Emily's D+Evolution by Esperanza Spalding
15 – Agartha by Oddarrang
14 – Culcha Vulcha by Snarky Puppy
13 – The Westerlies by The Westerlies
12 – Punch by The Elliot Galvin Trio
11- In the Magic Hour by Aoife O'Donovan
Top 10
10 – 22, A Million by Bon Iver
22, A Million is a particularly perplexing album. It manages to simultaneously feel deeply personal and distancing. I loved that Justin Vernon was able to create a feeling of intense closeness and vulnerability within the use of his trademark folky melodies and harmonies, whilst creating a separation with his deliberately cryptic lyrics and almost abrasive production techniques. This is an album that asks you to feel the beauty in the music without trying to relate it to any kind of definite narrative or personal story, thus resulting in a wonderfully abstract, intangible experience.
Best Track: '715 – CR∑∑KS'
9 – In My Room by Jacob Collier
With each new endeavour, Jacob Collier seems to me to be an increasingly interesting and important figure in 21st Century jazz. On his debut album, Collier has demonstrated the full extent of his abilities as a performer, composer and arranger, creating a record that contains some of his strongest work to date. The songs on In My Room are harmonically complex, instrumentally dense and eclectically influenced. What's so wonderful about this project though, is that it's so joyous from start to finish, that those who might have been turned off by the album's complexity, may still find something refreshing and enjoyable here. Collier has created music that is a shining beacon of happiness in stupidly dark times.
Best Track: 'Hideaway'
8 – Family Dinner, Vol. 2 by Snarky Puppy
What amazed me about this album is how communal it felt. Snarky Puppy has always been a large group who consistently emit a beautiful feeling of togetherness, but this record extends the reach of that community in order to shine a light on some of the most creative musicians around. I admire how the band manage to enhance the songs of the musicians they work with on the album, without outshining them or compromising what made the songs brilliant in the first place. Projects like this aren't about any one musician. Instead they are about taking great music and putting a new and interesting spin on it. Family Dinner Vol. 2 is a record full of phenomenal performances and beautifully executed, unlikely collaborations.
Best Track: 'I Remember (feat. KNOWER and Jeff Coffin)'
7 – Malibu by Anderson .Paak
Anderson .Paak seems to be this year's biggest breakout success. Malibu released very close to David Bowie's final album, so, by any reasonable logic, should have been swallowed by the conversation surrounding Bowie. Remarkably, it not only survived the potential burial, but it thrived and became one of this year's most memorable albums. .Paak is one of several musicians attempting to, in one way or another, revive soul in a way that is relevant today. The result of this is a really endearing fusion of soul, funk and hip-hop, and a series of some of this year's most joyful tracks. With topics ranging from the African American experience to .Paak's personal, sexual and romantic escapades, Malibu can be both light-hearted and heavy, and does an exceptionally good job at both.
Best Track: 'Come Down'
6 – Spark and Echo by Mark Lettieri
In all honesty, Spark and Echo isn't all that atypical of a jazz guitar record. What sets Lettieri's work apart from others in his field is the amount of joy and fun that he has poured into his writing and his beautifully tongue-in-cheek cover of Tears for Fears' 'Everybody Wants to Rule the World'. Lettieri and co. have a lot to contribute with this album, in the sense that it is a really uplifting listening experience at its most energetic, as well as contemplative and subtle at its most staid. Lettieri's melodies are just the right mix of funky, rhythmic, technical and cheesy, which gives the record a much appreciated sense of levity.
Best Track: 'Spark and Echo'
5 – Fellow Creatures by Jasper Høiby
I had the pleasure of seeing Jasper and his band, live, earlier this year. They were fantastic! The one thing that struck me about his writing on this album is how egalitarian it was. On every track, each musician has an element of the music that could be its central theme – the bass lines are particularly striking – but instead of any one musician taking up the spotlight, each of the parts slot together to create this wonderfully equal, democratic sound, hence generating a series of beautiful musical jigsaw puzzles. There's a lot of folk influence here and it's implemented subtly and gracefully. Fellow Creatures is an impressive compositional feat for Høiby, and demonstrates how much potential he has for future projects.
Best Track: 'Song for the Bees'
4 – Splendor and Misery by clipping.
Clipping is unquestionably positioned right at the razor's edge of experimental rap and noise music, and has been for quite some time now. With this new record, the 'noise-hop' trio have pushed the boundary even further with one of the most interesting concepts in modern musical storytelling. The group's vocalist, Daveed Diggs gives a particularly strong performance, effortlessly shifting from character to character in this vast, afro-futurist, sci-fi world that the trio have created.
Best Track: 'Wake Up'
3 – Teens of Denial by Car Seat Headrest
In a year full of lying politicians, fake news, and broken promises, the authenticity and earnest story telling of Teens of Denial felt essential. This record's raw honesty wasn't just represented through its lyrics, but was relayed through the intensity and tumultuousness of its instrumental writing. I found 'Vincent' in particular to be a hugely relatable song that was incredibly ambitious in its presentation. It's been pretty exhilarating to watch the band's frontman, Will Toledo, move from writing very stripped back, low-fi tunes in the backseat of his mother's car, to creating these grand, complex songs complete with sprawling, instrumental intros, powerful vocal harmonies and horn sections. This is without a doubt the most refreshing rock record in a long time.
Best Track: 'Vincent'
2 – Hella Personal Film Festival by Open Mike Eagle and Paul White
In the last year and a half, I finally got off my high horse and began to delve into the world of hip-hop. In that time, I have not come across an emcee more witty, observant and darkly comedic than Open Mike Eagle. In March, Mike and producer, Paul White, released this album, which showcases some of his funniest and most disquieting material yet. Mike's late night monologue approach to rapping is heightened by the comic timing and musical vision of Paul White's brilliant production, and tackles some of the more difficult topics of today's society deftly, gracefully and with large dollops of humour and satire.
Best track: 'Insecurity'
Album of the Year: Parallax by Phronesis
I happened across Phronesis entirely by accident this year, and I am so thankful that I did. Phronesis was my route in to a whole world of fantastic, new, British jazz. Parallax itself is an example of the trio's absolute best writing and performances to date, and is a complete thrill from start to finish. Phronesis' music is characterised by intense rhythmic experiments, powerful bass lines and an inventive approach to melody and harmony that expands even the simplest of ideas into huge, sprawling musical journeys. If, like myself, you enjoy this variety of contemporary jazz, then Parallax's more energetic moments may be some of the most tumultuous musical thrill rides you experience this year.
Best track: 'Rabbat'